S60.2
Automatic tyre changer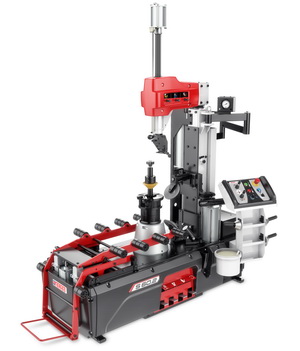 Leverless automatic tyre changer with central post for cars and vans.
Equipped with double breaking discs, pneumatic descent of the operating arm, pressing arm, pneumatic wheel lifter and automatic post positioning.
Pneumatic locking device of the wheel on the post.
Helicoidal movement of the vertical column. Standard pedal inflation.
The central post has a clamping capacity from 12" to 30" inches and variable rotation speed obtained through a reliable motoinverter.
TECHNICAL DATA
S 60.2
Operating capacity
12"-30"
Max. wheel diameter
1300 mm (51")
Max. wheel width
335 mm (13")
Central post rotation speed
7/14 rpm
Noise level
<70±3 dB(A)
Electric power supply
1 ph - 0.75 KW (1.0 Hp) 200/230V - 50/60 Hz
Working pressure
8 - 10 bar (116 - 145 psi)
Bead breaking system
Two indipendent discs
Wheel locking
Pneumatic ring nut
Inflating system
foot controlled
Max. inflating pressure
3,5 bar (50 PSI)

Central post
Pneumatic ring nut
Variable rotation speed (motoinverter)
Optional locking accessories for rims with non-standard geometries
Standard pneumatic pressing arm
Bead breaking discs with independent controls

Ergonomic control console with small dimensions
Pneumatic wheel lifter

Extractable foot control
Adjustable/customizable vertical column rotation speed
Standard pedal inflation device
Machines available in red RAL3002 or blue RAL5015 colors (without extra-charge)
STANDARD OPTIONS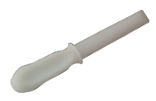 3005001
Tape-a-weight removal tool

30010234
Bead pressing clamp

3005116
Rim edge plastic protection

Small iron cone
42-78 mm

Large Iron cone

41-118 mm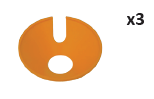 3 Protections
for cone 41-118 mm

3+3 Protections
for Leverless tool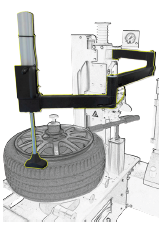 Standard pneumatic pressing arm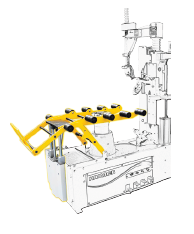 Standard pneumatic wheel lifter
UPON REQUEST OPTIONS

20012319
Wheel clamping adapter for reverse mounted wheels
and closed center holes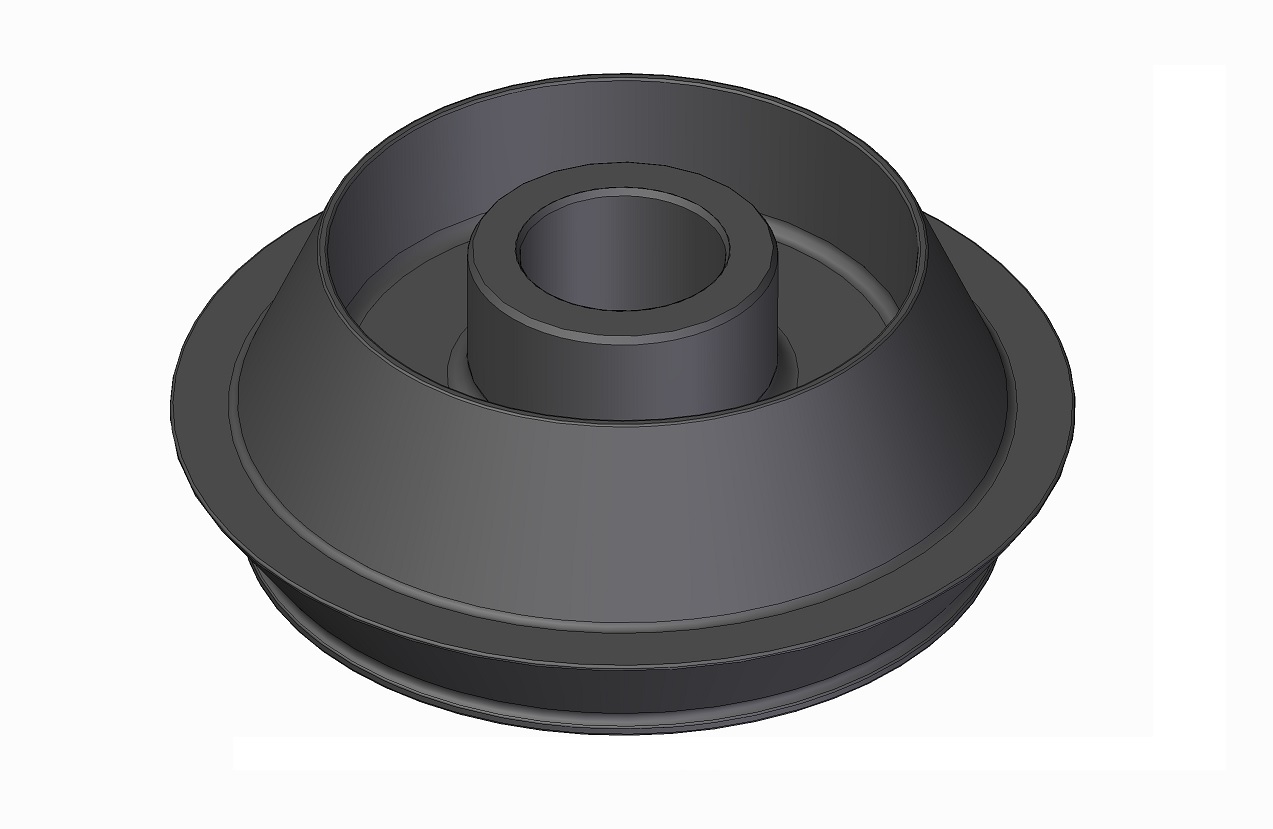 2
001121
Two-faced cone for VAN wheels
(117-150 mm / 148-175 mm)

20012367
Spacer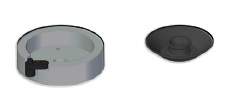 20012310
VAN cone+Spacer kit
(117-196 mm)